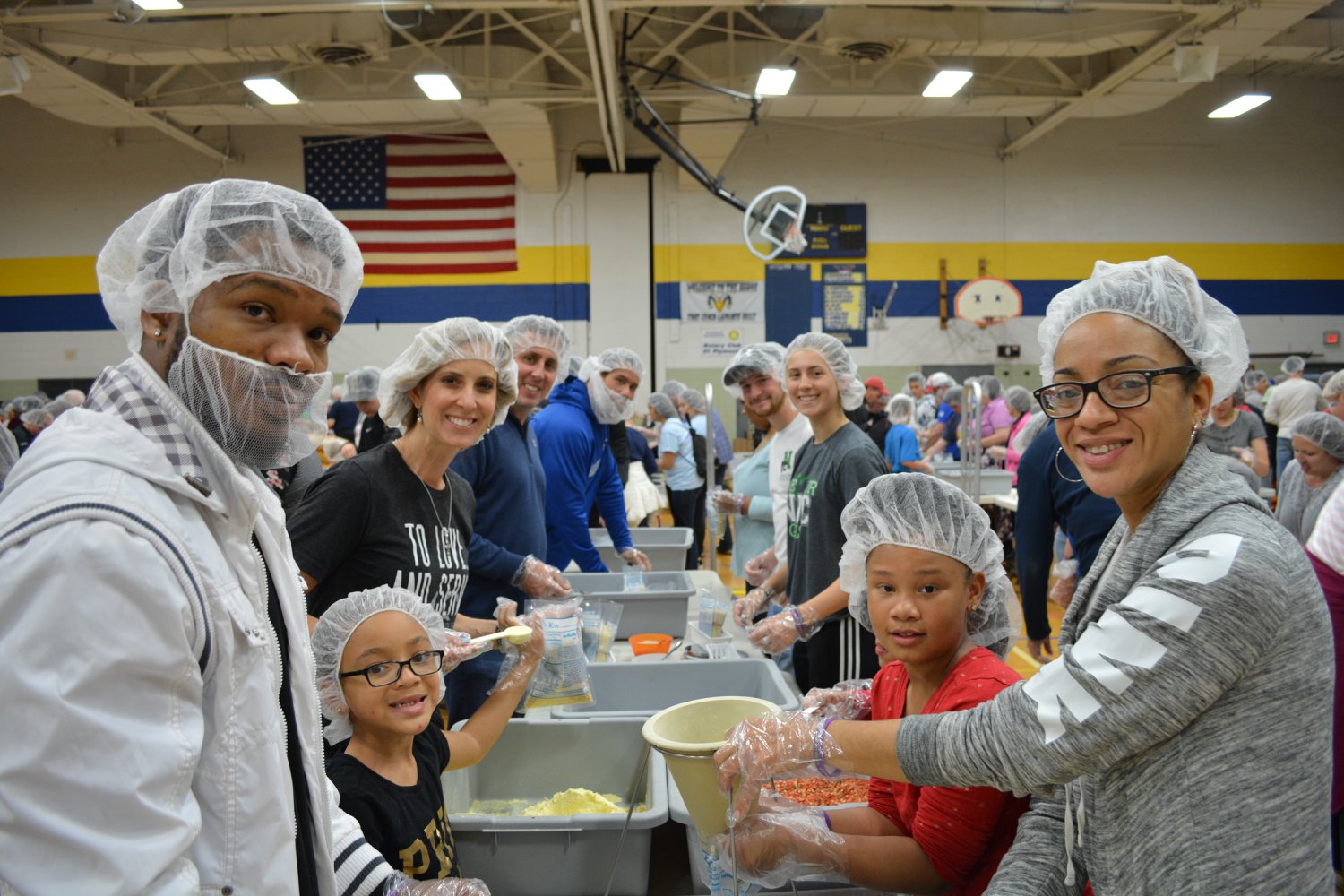 Ready to roll up your sleeves?
Details:
We are so grateful to the staff at PARC in Plymouth for allowing us to use their building each year for our annual event. Volunteers sign up online for one of two 2 1/2-hour shifts. You can register as an individual or create a team. A full team consists of 12 people. The team works using a simple assembly line method.
Who Can Volunteer?
Anyone 7 years old or older who is able to stand for the entire shift is welcome to be a part of the action. Families, school/church groups, scout troops, etc. are invited to join in this day of service to benefit our community.
How is a shift run?
When you arrive at PARC, you will enter from the rear of the facility. A registration attendant will be there to guide you. You will be guided from the sanitation station, to the training room, and then into the gym where you will be paired with others to create a team of 12 to run one line. Each shift is 2 1/2 hours (30 minutes of that time is training and sanitation). All proper sanitation gear is provided (hair net, gloves, mask).
Click here to volunteer for the annual Greater Plymouth/Canton Service Project.